Leeds Mindathlon
A Triathlon with a twist to foster mental health via physical health: 5K run / Yoga / Meditation - and all profits going to Mind Charity!
When

Saturday 24 March

at 8:00am to 12:00pm
Where
The Edge Sports Centre
University of Leeds Leeds LS2 9DA
After the popularity of the 1st Mindathlon in 2017, take the opportunity to join us and experience our 2nd Mindathlon - the Mindful triathlon.You will get the opportunity to
And then we'll head to The Edge (walking distance), our supporting partner, to:
As part of Leeds Wellbeing Week, we want to raise awareness about mental and physical health in the city, and give the opportunity to anyone to take part in this innovative and impactful experience!
INFORMATION
Registration, Changing Facilities & Bag Drop @ The Edge Sports Centre from 8:00am onwards
Participants will need to register in time @ The Edge so that they can walk up to Woodhouse Moor Park for 9:00am to start the Park Run (10-15 minute walk)
After the Park Run, participants will make their way back to The Edge for the Yoga & Mindfulness sessions.
COME AND JOIN US!
You will feel refreshed and relaxed
AND it's for a good cause: all profits will go to Leeds MIND Charity!
Add £5 and get a smoothie and energy ball from Honest Edible
***
REGISTER HERE:
https://www.eventbrite.co.uk/e/mindathlon-the-2nd-mindful-triathlon-part-of-leeds-wellbeing-week-tic...
***
Did you miss the last edition? Have a look at the video here: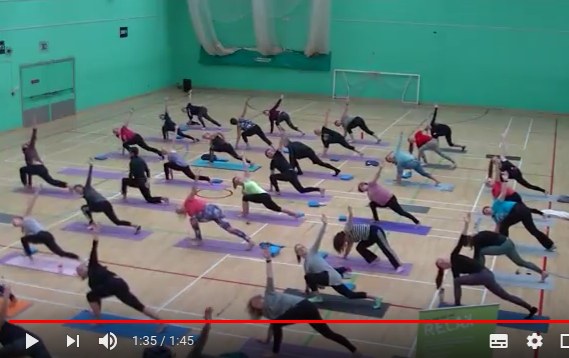 https://www.youtube.com/watch?v=scORlIW3_EY
***
And don't forget: all profits go to Leeds Mind Charity!
THE IMPACT OF YOUR DONATION
£3 - could fund a canvas for an aspiring Inkwell artist
£5 - could fund a place on a group wellbeing session
£10 - could fund a place on a group counselling session
£25 - could support a befriending social event
£30 - could fund an hour of counselling
£50 - can fund a peer support group session for 12 people
Back to all events